Cheryl Seals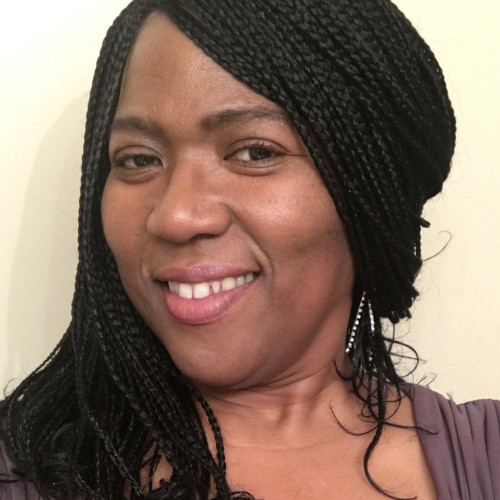 Cheryl Denise Seals is the Charles W. Barkley Endowed Professor of Computer Science and Software Engineering at Auburn University. She has taught and developed eight courses during her tenure (i.e. HCI, UI, AI, etc.) and directed the development of dozens of software systems through iterative development and participatory design related to her background in Human-Computer Interaction and Usability Evaluation. Dr. Seals current research develops Advanced Learning Technologies for multiple domains (i.e. Linguistics, Medical Training, Building Science, Teaching and Learning) and some of these applications include the use of training supported with Virtual Reality applications. Seals is practiced in methods needed to evaluate and illicit participatory feedback from novice and professional audiences.
Seals has also performed research funded by NSF in Broadening Participation in Computing (BPC). One project was the STARS alliance connecting 50 partner institutions actively in BPC. The STARS alliance creates opportunities for students to work in the areas of research, outreach or service to increase the number of under-represented students in the computing pipeline (and created a national conference iEEE RESPECT as a venue to publish BPC research.
Dr. Seals is a Co-Principal Investigator of IAAMCS "I-am-CS" Alliance, which works also to increase the computing pipeline and further develop an ecosystem that creates opportunities for African American students to learn more about research and academic careers, through summer and academic year research experience and research training. IAAMCS facilitates mentoring, computing research, and skill-building for undergraduates and graduate students and helped to found and supports an annual BPC conference NSBC.org (the National Society of Blacks in Computing).
Dr. Cheryl D. Seals is an Alumnus of Grambling State University, North Carolina A&T State University, and received her Ph.D. from Virginia Tech and worked as a member of the Center for HCI.
Cheryl Howard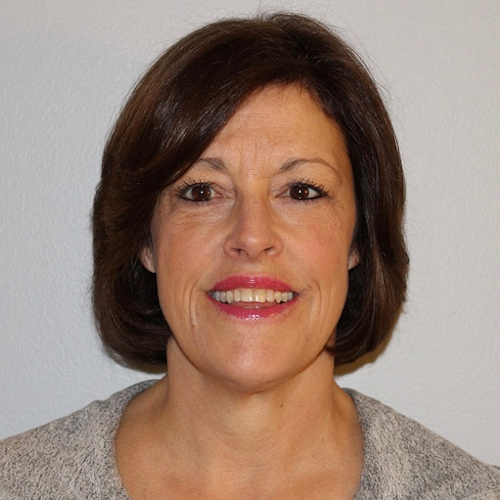 Dr. Cheryl Howard is a Principal Data Scientist in IBM's Data and AI Expert Labs (DAELL) North American Government Delivery Team. She works directly with clients to architect, build, and deploy machine learning solutions to solve challenging business problems across a broad range of commercial and government applications.
Her current focus is on deployment end-to-end data science solutions in hybrid cloud environments. Over more than two decades, Cheryl has developed and deployed impactful predictive solutions in the areas of fraud and insider-threat detection, predictive maintenance optimization, and customer relationship management. She especially enjoys sharing and applying machine learning and AI best practices with clients and emerging data scientists.
Cheryl holds Doctoral and Master's degrees in Computer Engineering from The George Washington University and an undergraduate degree from The University of Rochester.
NASA Modern Figures Panel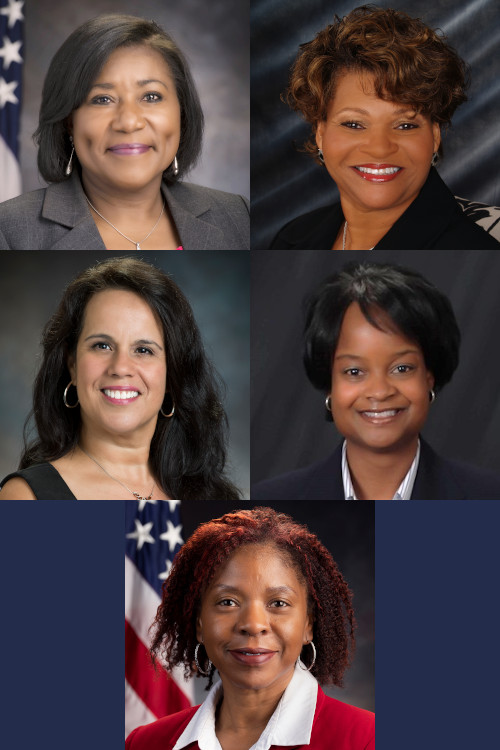 Hidden Figures is a movie and book based on actual events. While the movie dramatizes some aspects, it is true to the struggles of the women at the center of the story. The victories for racial and gender rights were not achieved easily or quickly, and our work is not done. Today, NASA strives to make sure their legacy of inclusion and excellence lives on.
As seen in the movie Hidden Figures, NASA has a long-standing cultural commitment to excellence that is largely driven by data, including data about our people. And our data shows progress is driven by questioning our assumptions and cultural prejudices – by embracing and nurturing all the talent we have available, regardless of gender, race or other protected status, to build a workforce as diverse as its mission. This is how we, as a nation, will take the next giant leap in exploration.
As a world leader in science, aeronautics, space exploration and technology, NASA has a diverse mission that demands talent from every corner of America, and every walk of life. With the human computers portrayed in Hidden Figures, NASA began leading the way in building a workforce as diverse as its mission – a workforce that will use the International Space Station to help put humans on Mars; make exciting discoveries about our universe; carry out research that will create greener, safer, quieter and faster air travel; monitor the health of our home planet; and develop cutting-edge technologies to explore our solar system and improve life on Earth.
In the 1960's, NASA was on an ambitious journey to the moon, and the human computers portrayed in Hidden Figures helped get us there. Today, NASA is on an even more ambitious journey toward sustainable Human lunar exploration and then on to human exploration at Mars. NASA calls this the "Artemis Generation Moon to Mars". We are building a vibrant, innovative workforce that reflects a vast diversity of discipline and thought, embracing and nurturing all the talent we have available, regardless of gender, race or other protected status.
Debbie Garrett Cook
Debbie Garrett Cook is currently the Smart Infrastructure Technology Team Lead and IT Project Manager for Center Operations Directorate at NASA Langley Research Center (LaRC). In this role, she has management oversight of a diverse collection of hardware, software, and services in facility management and automation. She has multiple professional achievements and accomplishments in leadership. She was nominated and received the Women of Color STEM Award for IT Leadership, and was featured as a "CSSpotlight" during the December Computer Science Education Week by the National Science Foundation CSforAll InterAgency Working Group.
Michelle Ferebee
Michelle is a 37-year researcher, currently the Deputy Director of the Office of Strategic Analysis, Communications, and Business Development (OSACB) at NASA Langley Research Center. OSACB is responsible for the development of internal and external communications, developing partnerships and strategies to engage with the general public and industry, and working with small businesses to transfer NASA technology into commercially viable products.  Michelle recently served as the Deputy Director for Strategy in the Aeronautics Research Directorate at NASA Langley Research Center. In this position, she aligned and advocated the use of Langley's research assets to potential partners from academia and industry to advance fundamental research in support of NASA's aeronautics strategy.
Michelle moved out of research for a couple of years to serve as the Agency's Program Manager for the Aerospace Education Services Project, which provided a wide variety of STEM education services for educators and students from kindergarten to graduate school. She is author and co-author of many technical publications and has presented her research at national and international conferences. Michelle has received several NASA awards including NASA Exceptional Achievement Medal. Throughout her career, Michelle has mentored students of all ages, as well as early career NASA employees. She is also involved in many organizations throughout the community. Michelle is currently Chair of the Economic Development Authority Board for the city of Hampton, VA. She graduated from the College of William and Mary with a BS in Mathematics. Michelle and her husband Melvin have 3 children and 4 grandchildren.
Debbie Martinez
Ms. Debbie Martínez is a senior Engineer Project Manager working at NASA Langley Research Center (LaRC) supporting NASA aeronautics and space exploration missions. She has over 30 years of experience in engineering, technical, and managerial positions supporting both Aeronautics and Space mission projects. Currently, Ms. Martínez is the Execution Manager for the Convergent Aeronautics Solutions (CAS) Project under the Transformative Aeronautics Concepts Program. CAS project conducts short-duration research activities to establish early-stage concepts and the feasibility of technology with high potential to solve key barriers associated with large-scale aeronautics problems.
https://www.nasa.gov/aeroresearch/programs/tacp/cas
Devin Pugh-Thomas
Dr. Devin Pugh-Thomas is a researcher in the Engineering Directorate at NASA Langley Research Center. She is currently Project Manager for the Electro-Optical Technology Development in Liquid Crystal Beam Steering (E-Optics) project. Dr. Pugh-Thomas manages the E-Optics milestone scheduled and budget. In addition, she provides technical leadership for a team of scientists and engineers supporting E-Optics.
Julie Williams-Byrd
Ms. Julie Williams-Byrd is an Electro-Optics Engineer at NASA Langley Research Center (LaRC). As NASA Langley's Center Chief Technologist, Ms. Williams-Byrd advises the LaRC Office of Director and the Centers' senior leadership on research and technology development matters aligned with the center's strategic goals and provides technical leadership for planning, management and evaluation of comprehensive, Center-wide technology development activities with an emphasis on early stage technologies. She also leads and performs technology related studies and activities for the NASA Chief Technologist at NASA Headquarters.